In a twist you simply could not write, the 45 minutes of Will Smith chaos at the Oscars included a wardrobe malfunction from a sporting legend.
In what has been the wildest Oscars ceremony in history, a blink-and-you'll-miss-it wardrobe malfunction has been captured by eagle-eyed viewers on Twitter.
Shortly after Will Smith's tearful best actor win and furious outburst at Chris Rock sent the internet into overdrive, Venus Williams had a slight mishap with her plunging gown that the live stream unfortunately captured.
As the camera panned to Venus and Serena Williams — the subjects of Smith's film King Richard — during Will Smith's emotional post-slap speech, Venus could be seen trying to cover her chest as the fabric slipped to reveal her nipple.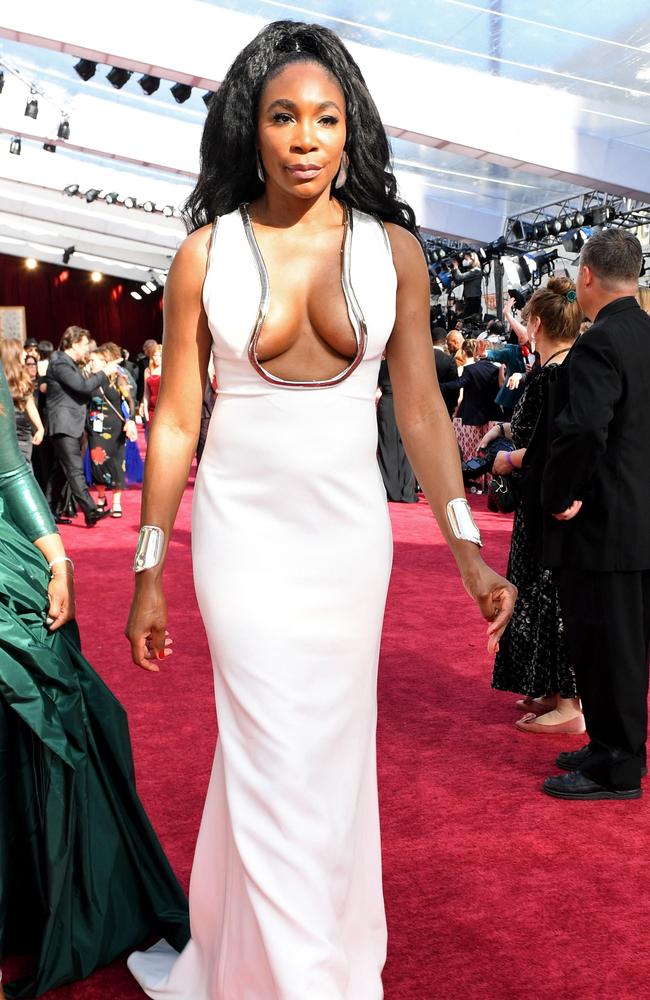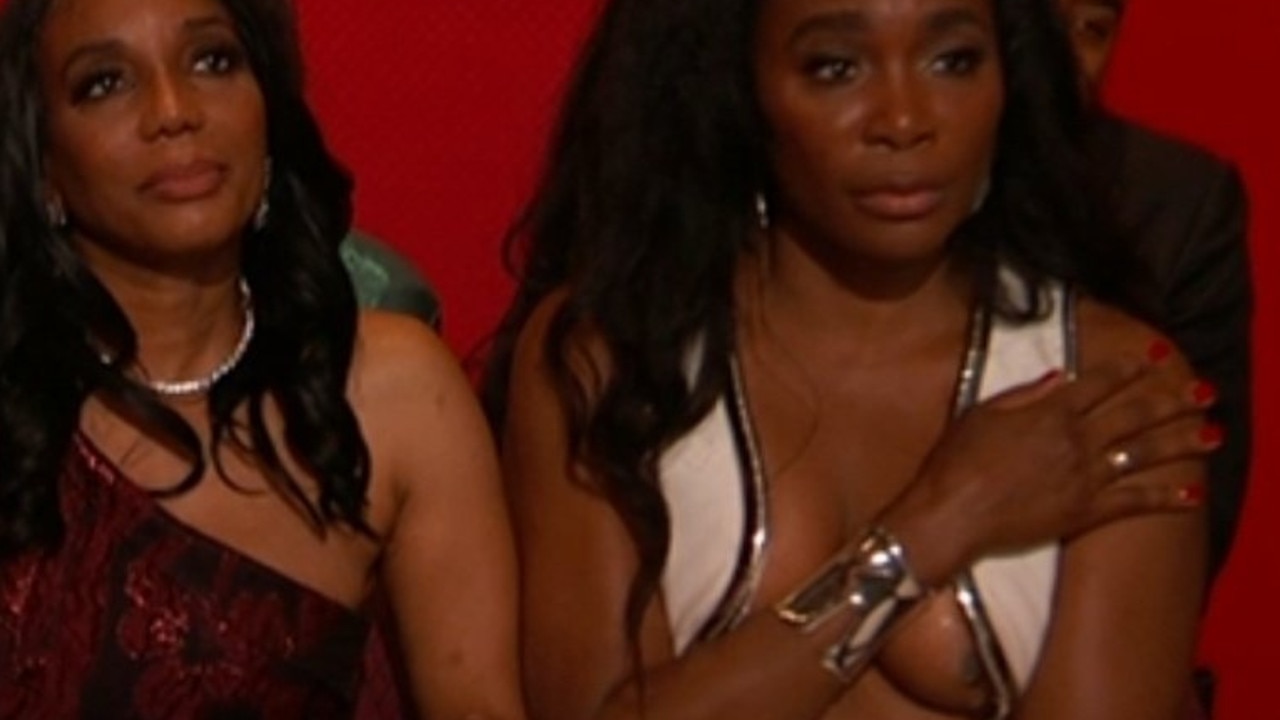 Later in the night, Williams held her hand over her chest in a futile attempt to avoid revealing more than intended.
Those watching along at home couldn't quite believe the peak-chaos ceremony came complete with a "nip slip" as well.
"I feel so bad for the broadcast team tonight," one pointed on Twitter out as the event continued to derail.
Another likened the entire night to "an episode of The Jersey Shore".
What a ride.
Nip slip time #Oscars pic.twitter.com/00Ptqg0PxB

— Lingus Mafia (@LingusMafia) March 28, 2022
Assault on National TV ✅ Venus Williams nip slip ✅. What a time #Oscars pic.twitter.com/x0vxrGZXuI

— Jacob A. Humbert (@jacobah88) March 28, 2022
did anyone else see Venus Williams nip slip???? #Oscars

— Jordanna (@jordannas24) March 28, 2022
– Will Smith slaps Chris Rock
– Will Smith wins an award
– Will Smith spits so the Oscars logo covers the screen
– the broadcast cuts to the Williams family
– Venus has a nip slip
– Will Smith apologizes for his actions

Been a wild 45 minutes.

— Christian Williams (@CWilliamsNFL) March 28, 2022
I feel like Venus Williams' nip slip would not even make a top 10 highlights package for this year's #Oscars

— Kath2015DG (@Kath2015DG) March 28, 2022
Oh my god and a Venus Williams nip slip. This Oscars has become an episode of The Jersey Shore.

— Erik Rodriguez (@ElGoodHombre) March 28, 2022
I just saw Venus Williams nip slip. Wow this Oscar is a disaster

— OM Entertainment (@_OmEnt_) March 28, 2022
WILL SMITH SMACKED SOMEONE. VENUS WILLIAMS HAD A NIP SLIP. WHAT IS GOING ON!!?

— Nico Swan🎬🎞 (@NiccoSwan) March 28, 2022
Venus wasn't the only star to rock a revealing look tonight, with Tracee Ellis Ross garnering plenty of attention in her own eye-popping gown.
While the full skirt and striking red was serving dancing-emoji, the top of the gown … or lack thereof, divided fans online, with many remarking that it looked "unfinished" and "ill-fitting".
You can check out all the hits and misses from the red carpet — before the night descended into pandemonium