Why Ronda Rousey Has To Beat Liv Morgan At SummerSlam
Ronda Rousey beating Liv Morgan for the WWE SmackDown Women's Championship at SummerSlam could provide a massive boost to both characters.
Liv Morgan winning the Money in the Bank briefcase and then cashing it in on the same night to win the WWE SmackDown Women's Championship was a feel-good moment for sure.
There is no doubt about the fact that Liv has worked tremendously hard in recent years. She has improved immensely, and while not many might have thought that she would go on to become a world champion caliber performer when she was first called up to the main roster, she is certainly at that level now.
She is very good in the ring and can more than hold her own on the mic. Most importantly, she has a genuine and organic connection with the fans, which is hard to find in wrestling these days.
For all her qualities though, Ronda Rousey must beat her for the WWE SmackDown Women's Championship, when the two face off at SummerSlam this year.
Ronda Rousey Has Flopped As A Babyface And Needs A Heel Turn Badly
Rousey does not get enough credit for her in-ring work, and she is a pretty good worker. It is on the mic though that she struggles, badly. Rousey is just not a natural on the mic and her promos at this point are doing her more harm than good. Also, she just does not work as a babyface.
Even during her rise in the UFC, Rousey's entire mystic was built upon the fact that she was the 'baddest woman on the planet' who destroyed her opponents in the octagon in seconds. That is pretty much a heel character, and we have seen her do pretty well in that role in her original run in the WWE as well.
Rousey is still a big star, but her character needs a shake-up, and what better way to do that than by ending fan favorite Liv's title reign within a month. Good heat, pal!
Losing Twice In A Row Would Destroy Ronda Rousey's Mystic
Rousey needs wins. It is as simple as that. She needed to win in the UFC and that has not changed in the WWE. She lost twice in a row in the UFC, against Holly Holm and Amanda Nunes, and it resulted in her losing her credibility as the greatest women's MMA fighter in history.
The entire Ronda Rousey brand is built upon the fact that she is an unstoppable force. She has had her fair share of losses in the WWE in recent times though. She lost in the main event of WrestleMania 35 against Becky Lynch, at WrestleMania 38 against Charlotte Flair, and then at Money in the Bank against Liv, albeit after a cash-in. Rousey cannot take many more losses before her shine starts to rub off, and she becomes just another one of the women's wrestlers, instead of the special attraction that she is supposed to be.
Liv Morgan Would Work Brilliantly As A Sympathetic Babyface
Liv never really had her chase for the Women's Championship. She just won the Money in the Bank and cashed in on the same night. While that produced a spectacular moment, it is hard to see a clear path for her from here.
Of course, she can have a decent length run from here but how many of those have we seen in recent years. More often than not, they are forgettable. What would not be though is if she loses the title at the hands of Rousey, potentially through unfair means, and has to go on a long chase to win it back.
Someone like Liv, who has a strong connection with the fans, could be perfect in that role of a sympathetic babyface who is trying to scratch and claw her way back to the top.
Liv Morgan's Road To WrestleMania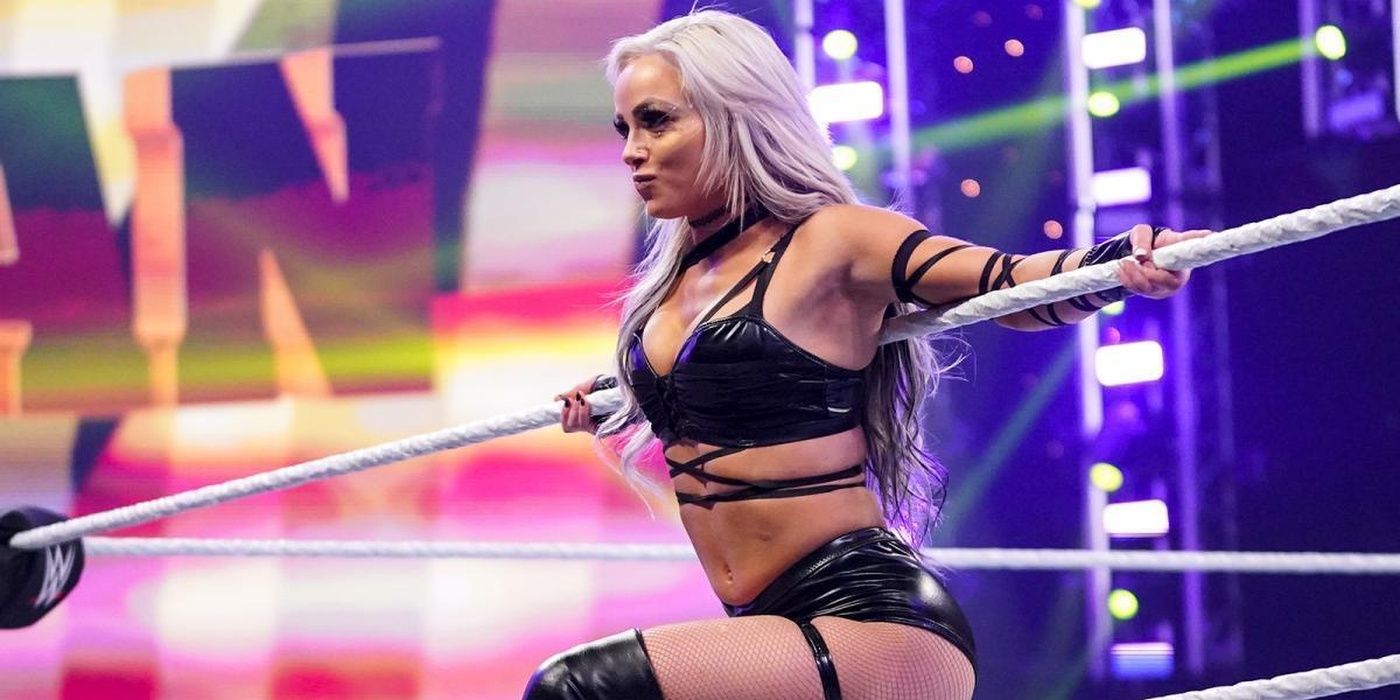 Last SummerSlam, we saw a pretty similar storyline where Bianca Belair lost the SmackDown Women's Championship at the hands of Becky, before winning it back at WrestleMania 38 in spectacular fashion.
Another comparison that one can draw is with Daniel Bryan, who had lost the title right after winning it at SummerSlam 2013, only to become champion in spectacular fashion at WrestleMania 30.
Someone like Liv could thrive in that role of the underdog babyface and one does feel that the fans would be completely behind her as well. Winning the Women's Royal Rumble and then completing her redemption arc at WrestleMania 39 by winning back the SmackDown Women's Championship, preferably against Rousey, might be what gets her over as a main event level star.