Roman Reigns found his groove after coming back from a brief hiatus back in 2020. Since SummerSlam 2020, Reigns became The Tribal Chief and has dominated his competition. He defeated Brock Lesnar at WrestleMania 38, and now he has also surpassed one of The Rock's WWE milestones.
In the main event of WrestleMania 38 on Sunday, Roman Reigns defeated Brock Lesnar in a winner-take-all championship unification match. He has now become the Undisputed WWE Universal Champion. As a result, Reigns has now worked more WrestleMania main events than The Rock, John Cena, Brock Lesnar, and Shawn Michaels combined.
Six times already, Reigns has been the show's main attraction. With eight, Hulk Hogan owns the record. Reigns also joined Hulk Hogan, The Undertaker, and Randy Savage as the only stars to headline multiple WrestleMania pay-per-views in the same city.
Roman Reigns and Brock Lesnar both received huge entrances in Dallas. Fans were pumped to finally watch the Universal Champion and WWE Champion throw down. Nobody knew what to expect, because both competitors have their own unique game plans.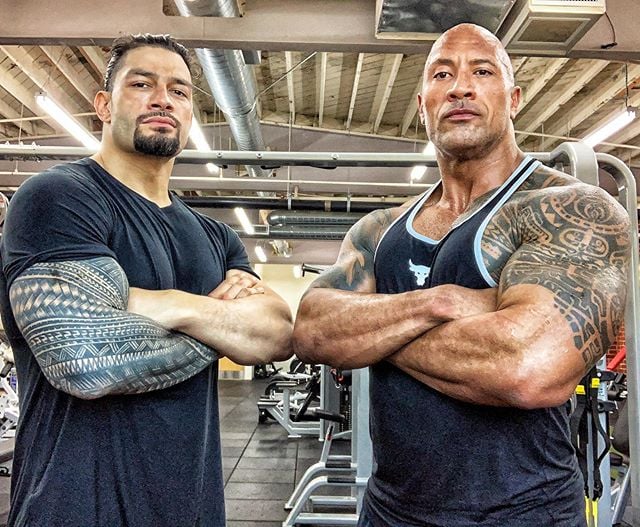 Reigns previously faced Triple H in the main event at WrestleMania 32 in Dallas, Texas. WWE has a plan in place for the Rock to wrestle Reigns at next year's WrestleMania in Los Angeles, as previously reported, because the former WWE Champion is interested in the bout. It all boils down to his availability.
Most #WrestleMania Main Events:

8 – @HulkHogan
7 – @TripleH
6 – @WWERomanReigns*
5 – @TheRock, @JohnCena, @ShawnMichaels, @BrockLesnar*

*includes 2022

— Wrestling Stats & Info (@WWEStats) April 4, 2022
.@WWERomanReigns is set to join Randy Savage (WM 4 & 5 in Atlantic City), @HulkHogan (WMs 2 & 7 in Los Angeles), and @undertaker (WMs 24 & 33 in Orlando) as the only @WWE Superstars to main event multiple #WrestleMania PPVs in the same city/venue.

— Wrestling Stats & Info (@WWEStats) April 4, 2022