Novak Djokovic reached the title at Wimbledon 2022. The Serb defeated Nick Kyrgios in the final, winning in 4 sest, getting his 7th title on the London lawns (like Pete Sampras), the 21st Slam of his career, one more of Roger Federer, a Major behind Rafael Nadal, still at 22.
Before taking the court against Von Rijthoven in the 4th round, Djokovic had the opportunity to participate in the ceremony organized to celebrate the centenary of the Central Court and, at a press conference, he was asked to build his perfect player by choosing among the tennis players of the past.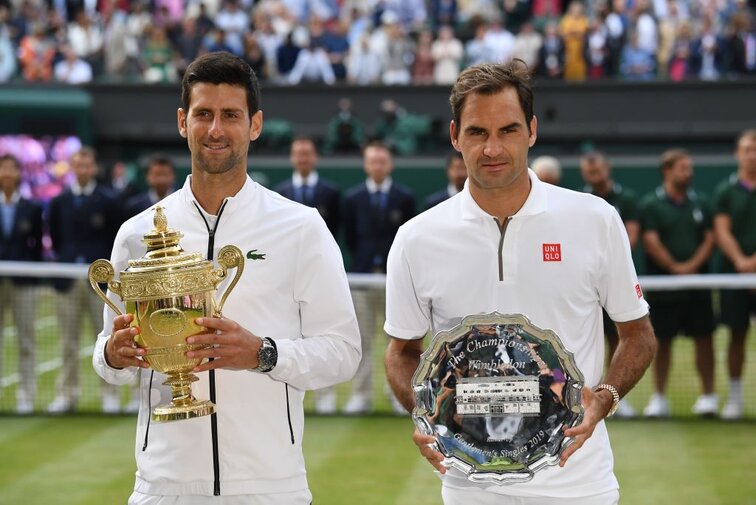 Djokovic builds the perfect tennis player
Novak explained: "It was a special day. Being part of the ceremony is an honor, we must celebrate these important anniversaries. Perfect player? Let's start with the service.
It is normal for players over two meters tall to have an advantage. I choose Reilly Opelka, John Isner and Ivo Karlovic. They serve from the fifth floor and it is really difficult to respond against them. Even Nick Kyrgios, despite not being as tall as Isner or Opelka, has an incredible serve.
Pete Sampras for the terrific second serve. These players, in modern tennis, can put a lot of pressure on you. As for the forehand, I have to take Roger Federer and Rafael Nadal. They have a different right, but this shot is an important weapon for them.
I choose the backhand of Andy Murray and Jannik Sinner. I always take Murray in response and, of course, Andre Agassi. Sinner also responds very well. Bjorn Borg for the movement. I've never been lucky enough to play him, but I've seen a lot of videos of him and talked about him with some players from the past.
Roger is also exceptional in this respect. The best players at the net were Patrick Rafter and Stefan Edberg. Mentally I have to take Federer and Nadal again." We recall Novak Djokovic risks to miss the US Open 2022 due to the Covid-rules that are in force in the country.